Brooklyn, NY (Nov. 1, 2021) — Five teams of drivers, who are traveling from New York City to Los Angeles in electric vehicles, departed on Sunday from Brooklyn as part of Charge Across America, the US' first-ever cross-country EV event.
Before launching, the drivers convened with environmental activists, industry experts and members of the media at the fast-charging Superhub at Revel, an electric mobility company. The 10-day event aims to demystify electric vehicles and demonstrate the cars' impressive capabilities, while also highlighting the technology advancements and initiatives ushering in the EV revolution.
"Revel is proud to support Charge Across America in its mission to demystify EVs," said Paul Suhey, Revel Co-founder and Head of Rideshare & EV Infrastructure. "We're rapidly approaching a time where driving across the country in an EV will be thought of as a fun vacation."
A number of industry leaders addressed the crowd prior to the event's start to underscore the vast potential of electric vehicles and how feasible it is for companies and everyday consumers to transition to EVs.
"Currently, transportation is the biggest source of New York State's greenhouse gas emissions and a major contributor to poor air quality, high asthma rates, and environmental impact in our region," said Joy Gardner, Executive Director of Empire Clean Cities, a New York-based nonprofit working to ensure clean air for future generations. "What better way to help cut these harmful emissions than by adopting vehicles that eliminate them altogether?"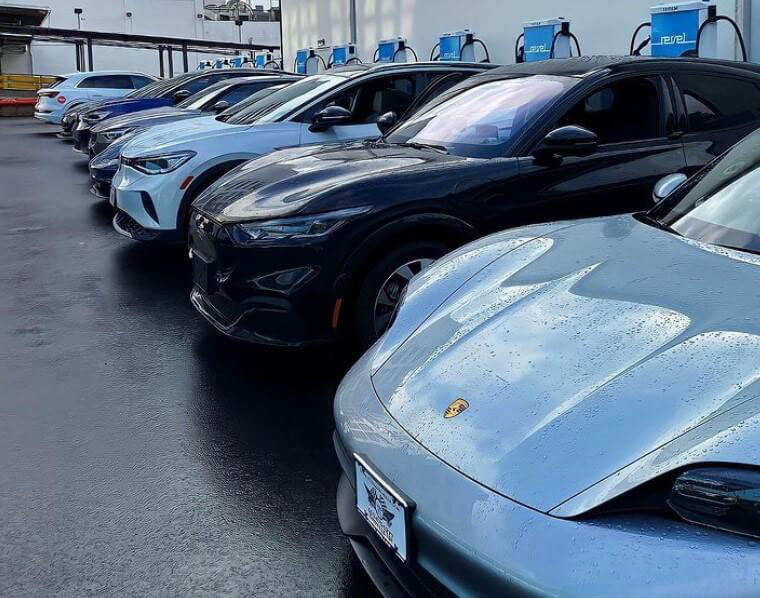 From New York City, the teams drove about 400 miles through New Jersey and Pennsylvania before arriving at their final destination for the day in Pittsburgh. Each team was notified of the final stop in the morning and then developed their own routes and charging strategies.
The first team arrived in seven hours and the last in nine hours and 25 minutes.
On day one alone, the teams demonstrated that mapping out a charging strategy is key to traversing long distances in an electric vehicle and that there are ample options.
One team charged a single time throughout the day.
Another pair reached a charging station at one point and discovered that it wasn't putting out as much power as advertised. But they were able to charge the vehicle enough to reach the next station.
"We need to make sure everyone is moving towards EVs as they are critical to reduce transportation pollution and combat climate change," said Julie Tighe, President of the New York League of Conservation Voters, a nonprofit that works to fight climate change and protect public health in New York through political action. "This cross-country drive from New York City to Los Angeles, Charge Across America, is a creative way to show that range anxiety does not need to be a real problem."
On Monday, day two of the race, teams will make their way to Detroit, traveling about 280 miles.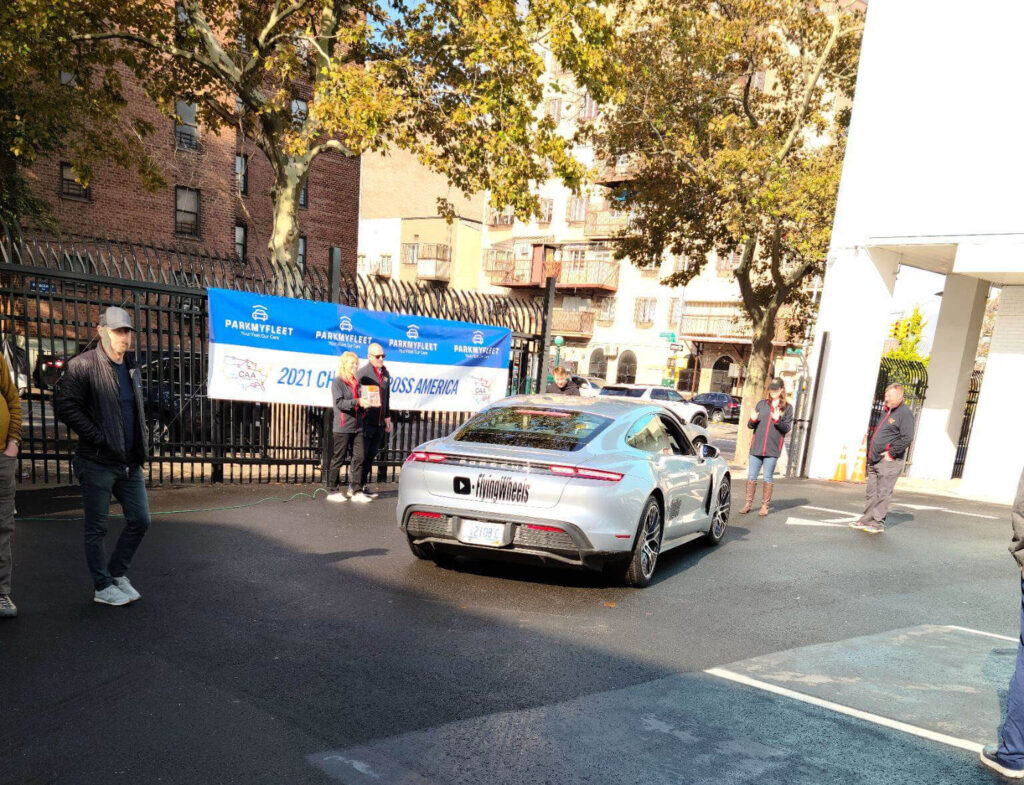 "What an exhilarating start to a groundbreaking event," said Mike Landau, CEO of ParkMyFleet, a mobility company and platinum sponsor of Charge Across America. "I'm so excited to see how the teams strategize their routes and charging as the days go on, but more importantly, how they'll demonstrate how ready we are as a society to embrace electric vehicles."
The event, and the entirety of the Charge Across America event, will be filmed by TangentVector, an award-winning production company, which will produce a docuseries about this groundbreaking race.
For media inquiries, contact:
Sarah Provost, info@chargeacrossamerica.com
Eleanor Fox, EFox@parkmyfleet.com
To learn more, visit ChargeAcrossAmerica.com and check out our social media accounts!
Twitter: @AcrossCharge
IG: @Charge_Across_America
LinkedIn: Charge Across America
FB: @ChargeAcrossAmerica